Small Theatre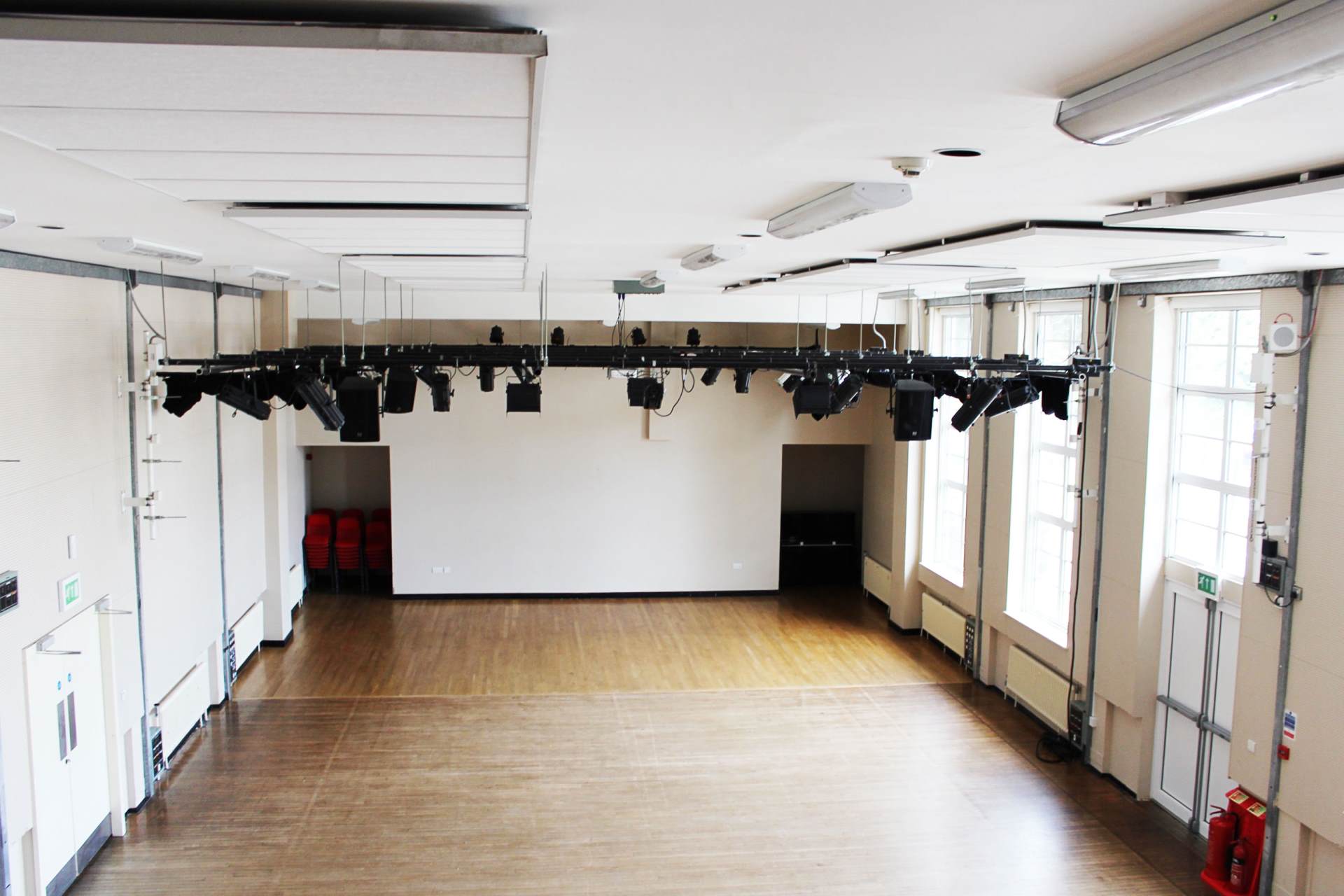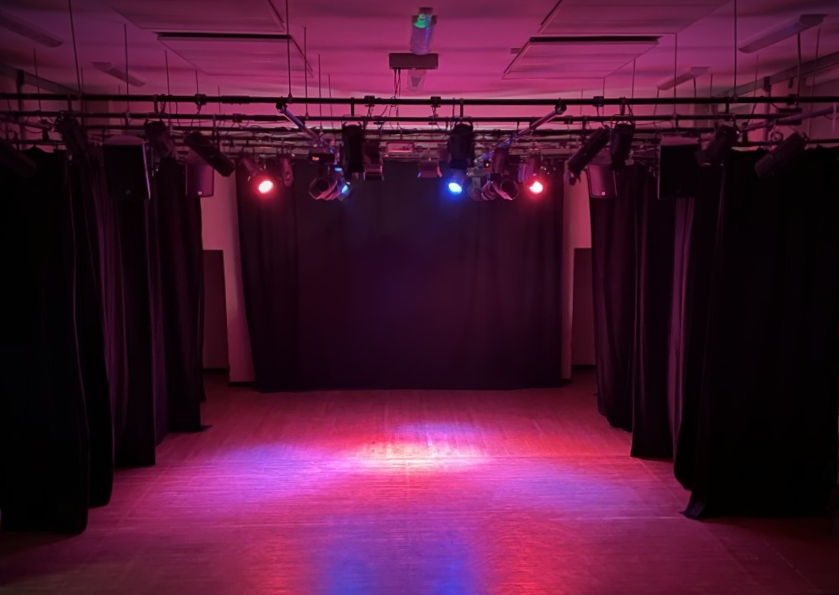 Small versatile and intimate theatre space with seating for 144 or up to 200 with additional chairs or 250 standing. The stage area is a flat format but staging can be added if desired.
Suitable for plays, small orchestral performances, dance school shows and dance competitions to music concerts, award ceremonies, dance/exercise classes and seminars/conferences.
Optional extras include image/video projection, stage wings, stage construction for standing events, grand pianos, security, full technical support and equipment. 2 dressing rooms are also included.