Dartford Symphony Orchestra Concert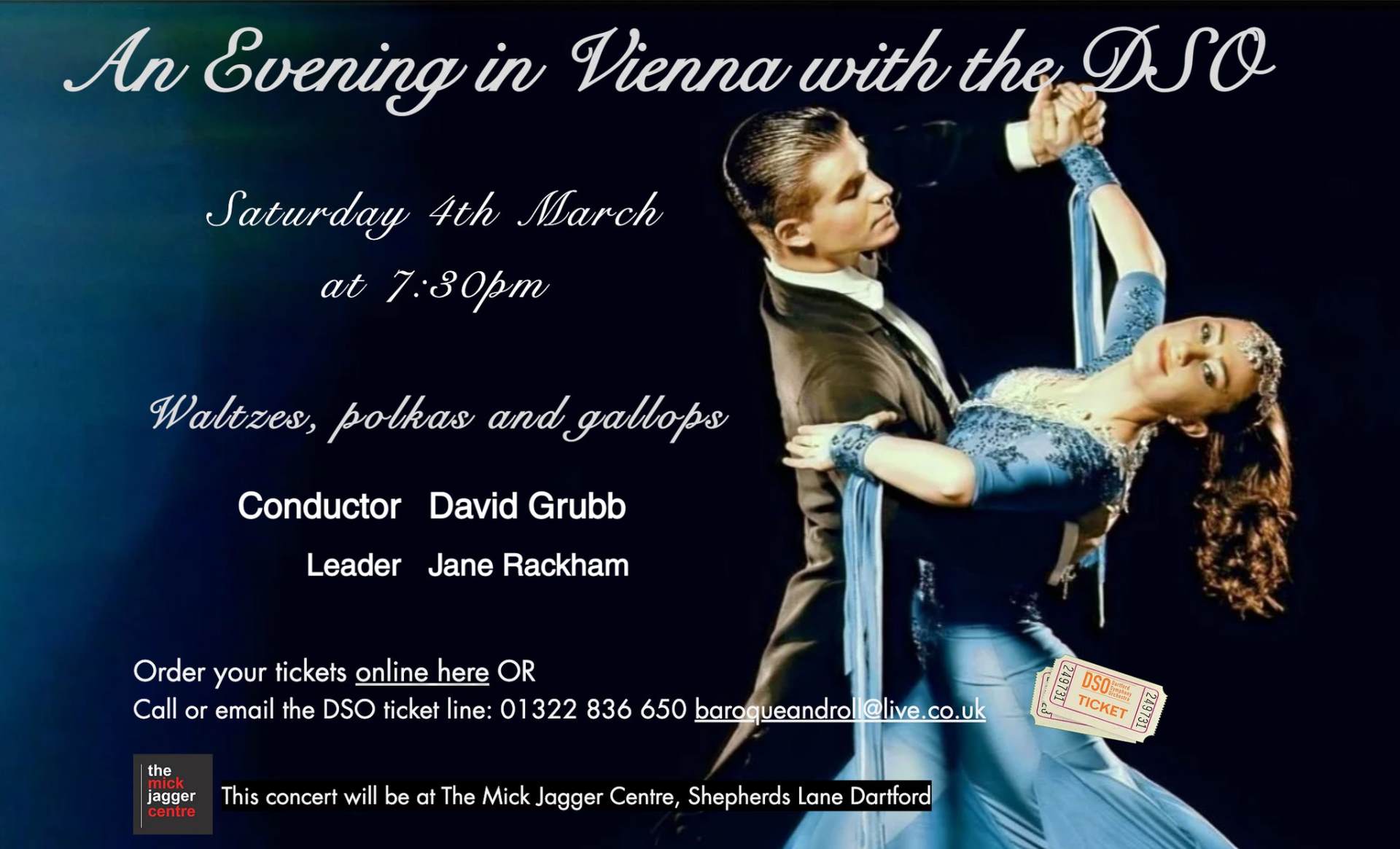 The Dartford Symphony Orchestra is bringing all the glamour of Vienna to the Mick Jagger Centre on 4th March. It's a concert packed with all the favourites: Strauss Waltzes, Polkas, Marches and much more. Look out for the Beautiful Blue Danube Waltz, the famous Trisch Trasch Polka and of course the foot tapping and hand clapping Radetzky March.
The DSO will be conducted by David Grubb - the Orchestra's Musical Director for many years - accompanied by a large (and probably quite noisy) collection of instrumentalists from Piccolo to Trombones to and from Violins to Double Bass.
Date: Saturday 4th March
Time: 7:30pm