Centre Stage Presents INTO THE SPOTLIGHT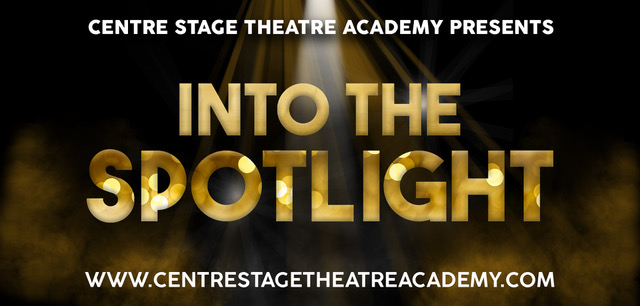 Centre Stage Theatre Academy presents Into The Spotlight.

A collection of the greatest musical theatre songs, scenes and dances from the last 10 years, with musicals including Hamilton, Six, &Juliet, Moulin Rouge and many more. Into the Spotlight is going to be a magical evening of entertainment for everyone and we are so excited for you to support our Bexleyheath, Dartford, Northfleet and Sidcup Academies!
Tickets: Adults £18.50 Children £14.50
Saturday 16th December - Sidcup & Bexleyheath - 2.30pm
BOOK TICKETS
Saturday 16th December - Dartford & Northfleet - 7.30pm
BOOK TICKETS
Sunday 17th December - Dartford & Northfleet - 3.00pm
BOOK TICKETS
Sunday 17th December- Sidcup & Bexleyheath - 7.30pm
BOOK TICKETS